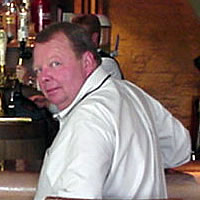 Nick Winter Memorial Scholarship Fund Award Competition for Undergraduate and Graduate Students
Deadline: April 1, 2015
The Association of State Floodplain Managers (ASFPM) and the ASFPM Foundation, will grant a $2,500 scholarship for the 2015-2016 academic year to a full-time college junior or senior currently enrolled in an undergraduate program related to floodplain/ stormwater management, or a student enrolled in a graduate program in a field related to floodplain/ stormwater management.
Eligible applicants include current undergraduates in a four-year college program, applicants to a graduate program, or current graduate students. Applicants must be enrolled in an accredited university or college in the United States and be a citizen of the United States. Eligible fields of discipline include civil or environmental engineering, planning, emergency management, environmental sciences or other disciplines with a demonstrable link to floodplain and stormwater management.
Applicants must complete a Scholarship Application Form. Selection preference will be given to those applicants who demonstrate a history of civic or volunteer service, as well as a financial need (i.e. full-time students responsible for their own tuition), in addition to meeting the basic qualifications. In order to be considered, the Scholarship Review Committee must receive the Scholarship Application Form and a separate reference letter by April 1, 2015.
Scholarship funds will be paid directly to the recipient's college or university.

Nick Winter Memorial Scholarship Application
Applications and reference letter should be sent electronically to diane@floods.org. For further questions, please contact Diane Brown at 608-828-6324.
Past Scholarship Recipients
2013-2014 Lysey Johnson – Loyola University New Orleans
2012-2013 H. E. "Gene" Longenecker, III – University of Colorado at Boulder
2011-2012 Chelsea Lane-Miller – Vermont Law School
2010-2011 Steven Mee – University of Southern Mississippi
2009-2010 Colin C. Smalley – Creighton University
2008-2009 Tim Fulks – Tri-State University - Ohio
2007-2008 Aaron Wallace, CFM – Western Kentucky Univ.
2006-2007 Sam Riley Medlock, CFM – Vermont Law School
2005-2006 Margaret Weirich – Wellesley College
2004-2005 Joshua Briggs – University of New Hampshire